Government Liability
Bay Area School Districts Attorney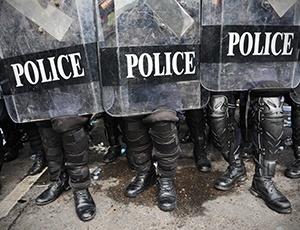 Citizens have a right to expect that public agencies will act in their best interests. After all, these agencies and their staffs exist to provide defined services to the public within their jurisdiction. When government agencies do not meet these expectations and injuries or death result, they may be liable for the injuries and expenses sustained by the injured person and affected family members.
If you believe you have been injured or a loved one killed because of negligence or misconduct by a public entity, call The Law Offices of Suizi Lin to discuss your potential government liability claim. We can be reached at (510) 689-1988 and provide free initial consultations.
Were You Injured by Government Misconduct or Negligence?
Our attorneys help people who have been injured due to government misconduct and negligence. In a successful government liability claim, the injured person can be compensated for medical bills, lost wages, pain and suffering and other losses. We have a record of accomplishment helping people injured because of misconduct by public employees and their agents.
Our firm has handled a number of high profile cases involving government liability. Some of our more notable cases involved issues such as the following:
Public transit accidents involving the BART and MUNI
Roadway design or construction
Maintenance of public roadways or facilities
Excessive or unlawful use of force by police and law enforcement
Negligent health care by public hospitals
School district negligence
California has special laws involving claims against public agencies. These laws require claims be presented within six months, in most cases, of the date of injury, and impose special procedures and rules in public entity cases. It is important that your attorney be a specialist in cases against public agencies.
If you have been injured as a result of misconduct or negligence on the part of a public employee or agency, our law firm may be able to help you obtain compensation. Contact us to discuss your situation. We handle government liability cases in communities such as Oakland, San Francisco, San Jose, Sacramento, Santa Cruz/Monterey and throughout Contra Costa County.
Contact Us
1

Free Initial Consultation

2

Let Us Be Your Voice

3

We Protect Your Rights
Fill out the contact form or call us at
(510) 689-1988
to schedule your free initial consultation.