Motorcycle Accidents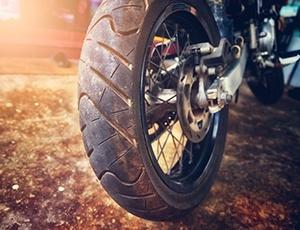 There are a number of common car driver errors that lead to fatal results for motorcyclists:
A car cuts the motorcycle off in traffic by making a sudden left hand turn in front of the cycle
The car swerves to change lanes
A car — or worse, a truck — passes too close to the cycle or crowds it off the road and onto a sandy, potholed safety lane, causing the bike to skid out
The car driver "just didn't see" the motorcycle and ran into it
These may be common occurrences, but they aren't right. Car drivers have a duty to pay attention to the road, to driving condition, and to other drivers around them.
The Law Offices of Suizi Lin help motorcyclists and their families get financial recovery after accidents caused by others. If you or a loved was involved in a motorcycle accident in Northern California, contact an attorney as soon as possible so that evidence of the accident can be preserved for your claim. We will get an investigator to the scene as soon as possible. We will also work to protect the bike. It can tell a skilled investigator and accident reconstructionist a great deal about how the accident occurred.
Contact Us
1

Free Initial Consultation

2

Let Us Be Your Voice

3

We Protect Your Rights
Fill out the contact form or call us at
(510) 689-1988
to schedule your free initial consultation.